More Fig. Less Added Sugar.
Don't settle for supermarket jams that are loaded with added sugars and other fillers. Troglava fig jams/spreads, crafted with 96% fig content, ensures an unparalleled burst of natural sweetness and an authentic fruit experience in every spoonful.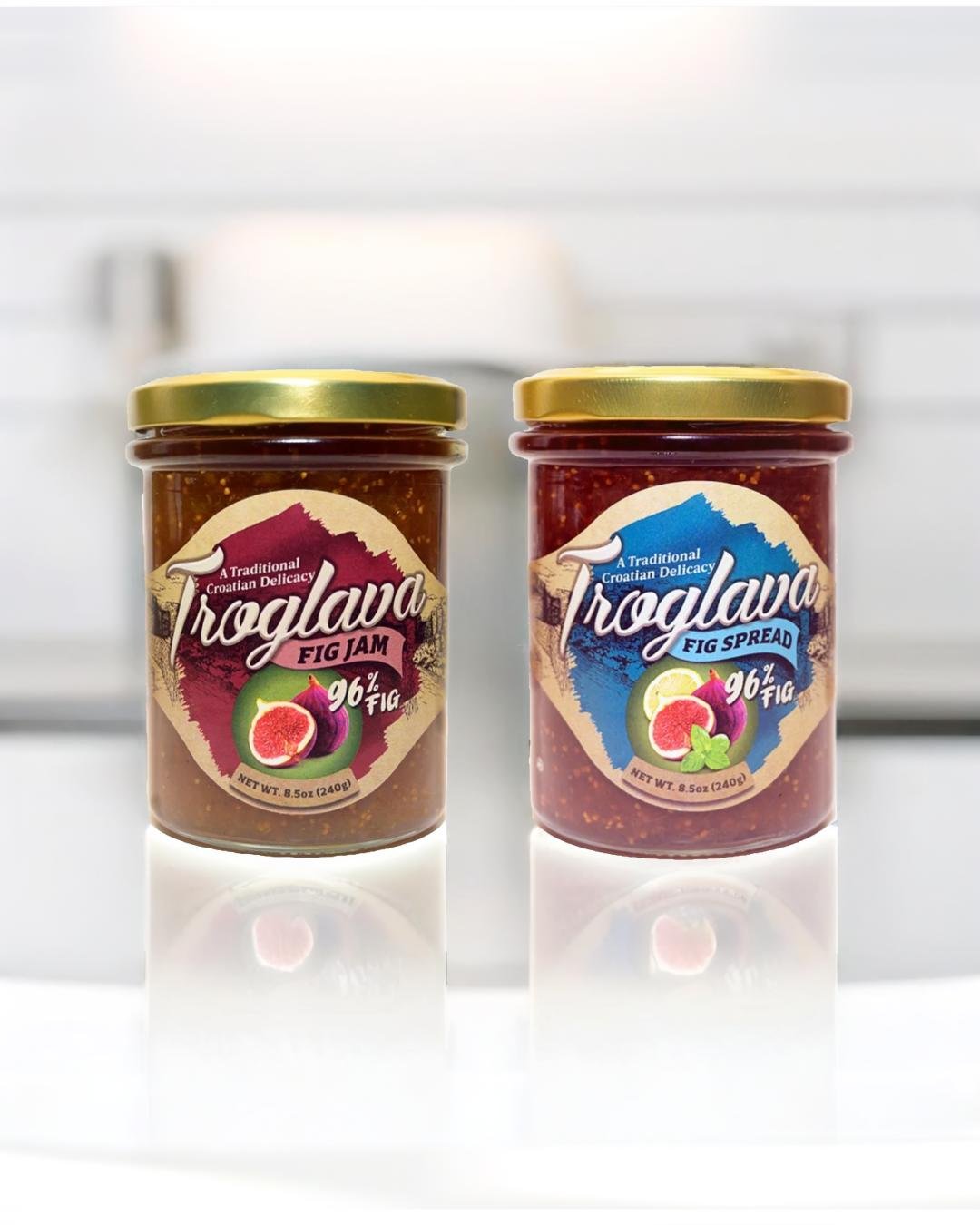 Troglava's Fig Jams & Spreads, Made with 96% Fig Content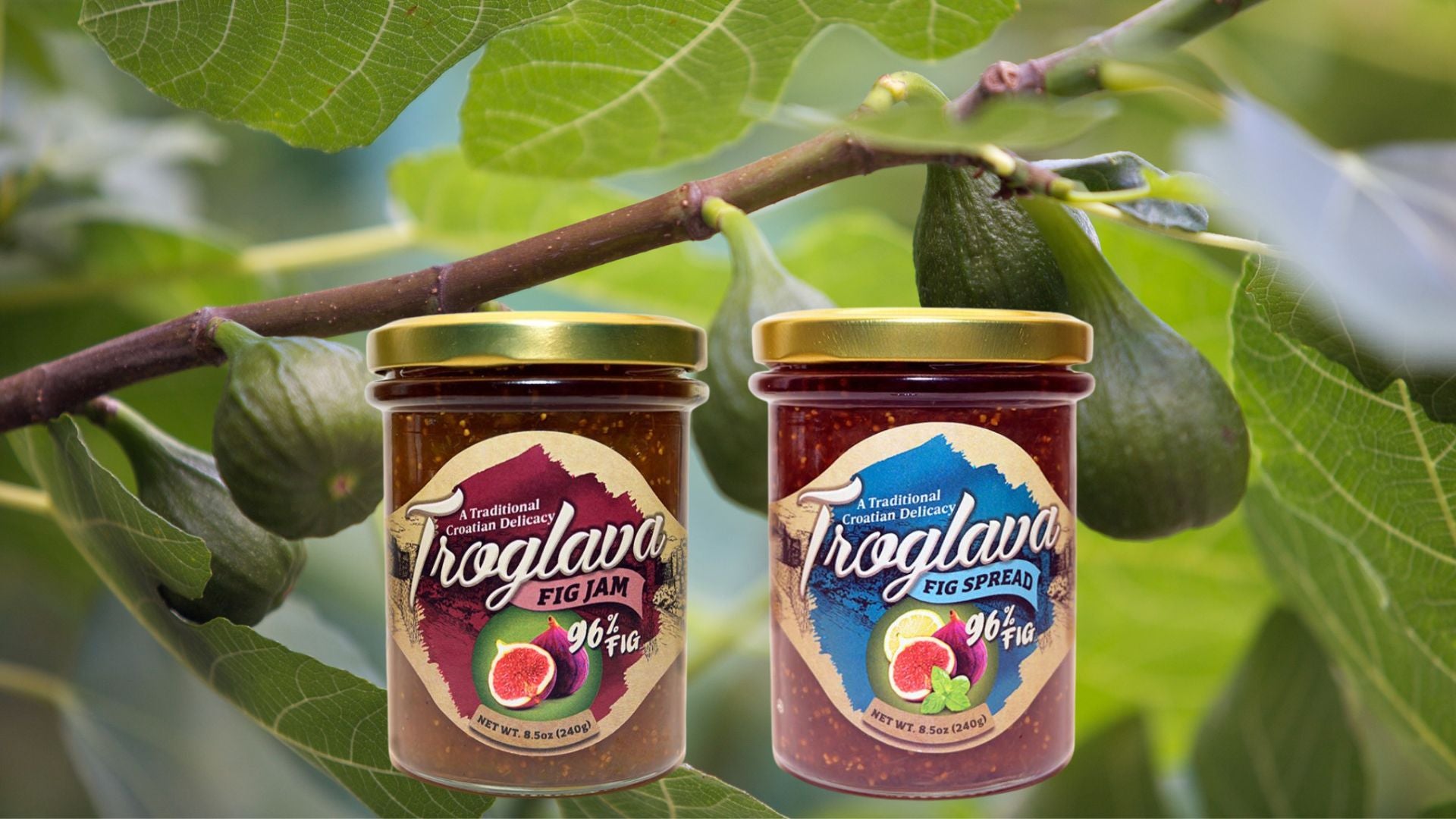 Less than 1g Added Sugar per Serving

Made From Organic Croatian Figs

Supercharged With Anti-Immflamatory Antioxidants
Your Typical, Boring Store-Bought Fig Jams & Spreads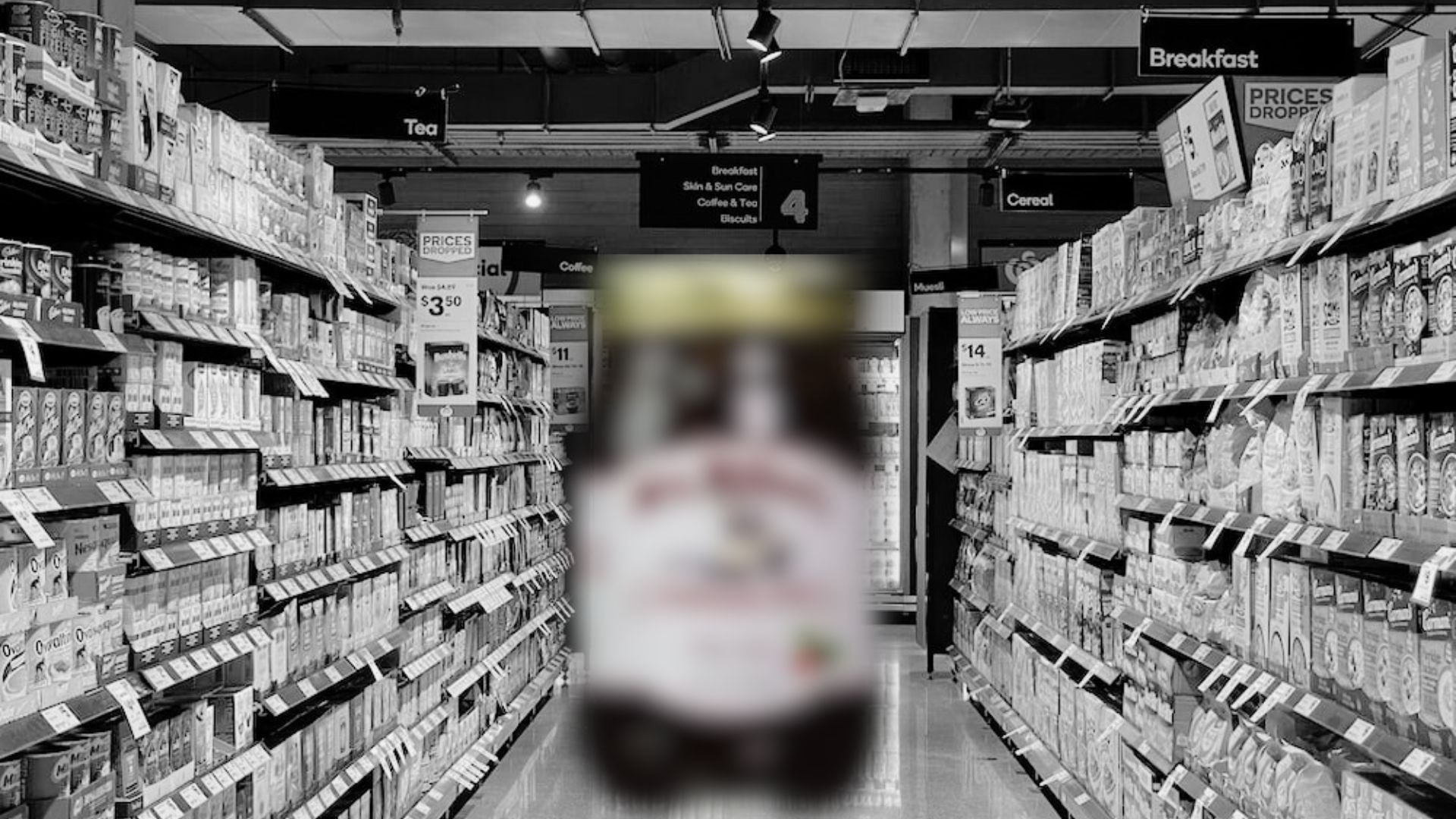 Filled With Sugar & Other Filler

Made From Rehydrated, Dried Figs
Ready to give your old jams the boot?
Try our supercharged fig jams & spreads, available separately or
as a package deal.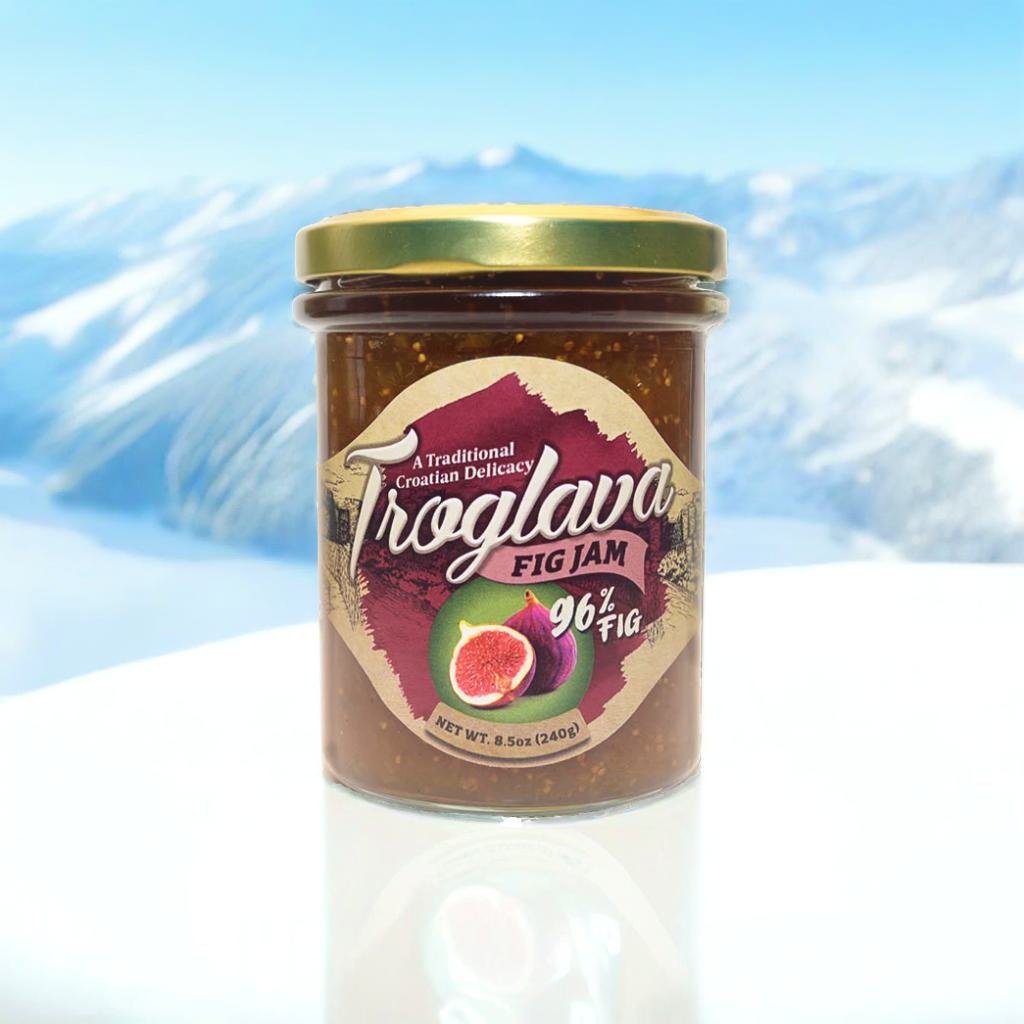 Indulge in the remarkable taste of Troglava Fig Jam, a delicious embodiment of Croatia's culinary heritage, showcasing the country's longstanding tradition of using locally sourced figs to create exquisite flavors that have been cherished for generations.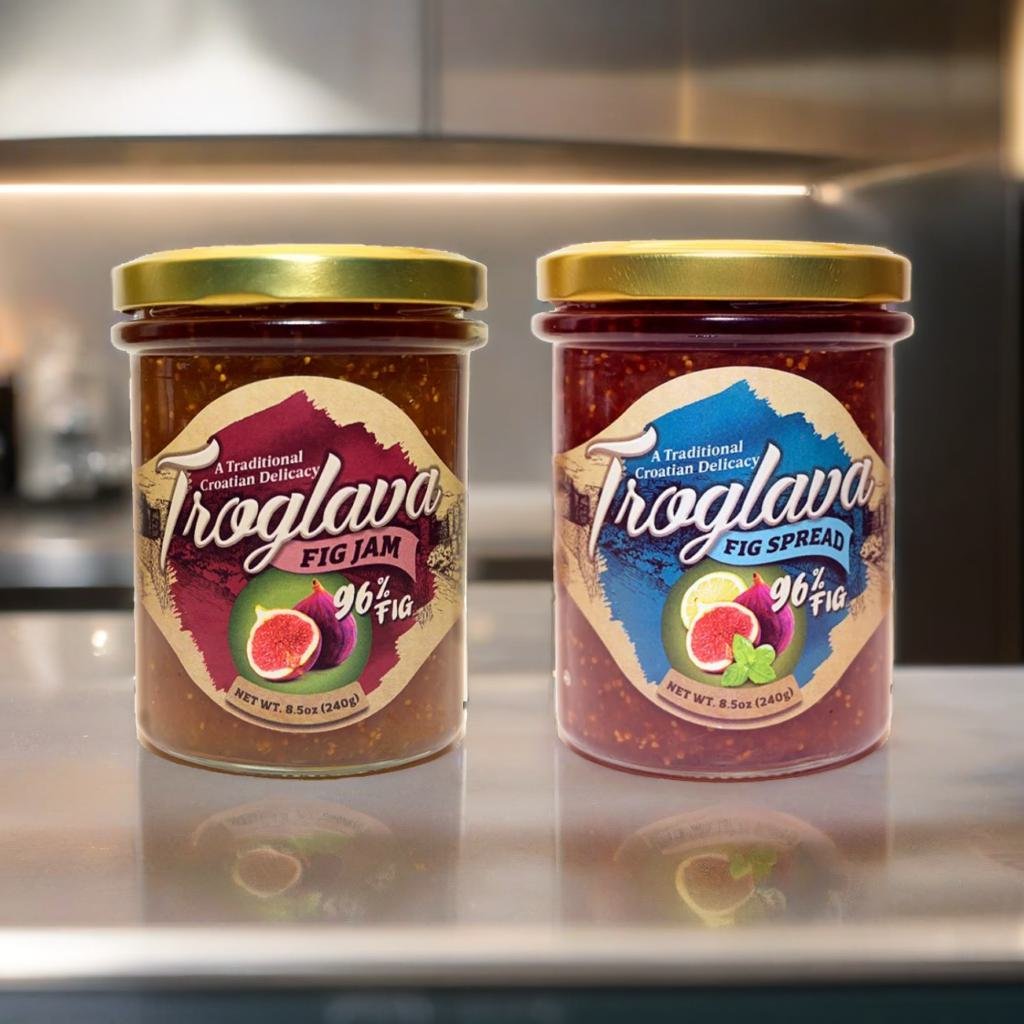 Say goodbye to mediocre spreads that often contain less than 50% real fruit, for Troglava Fig Jams & Spreads shatter all expectations by boasting an incredible 96% fig content.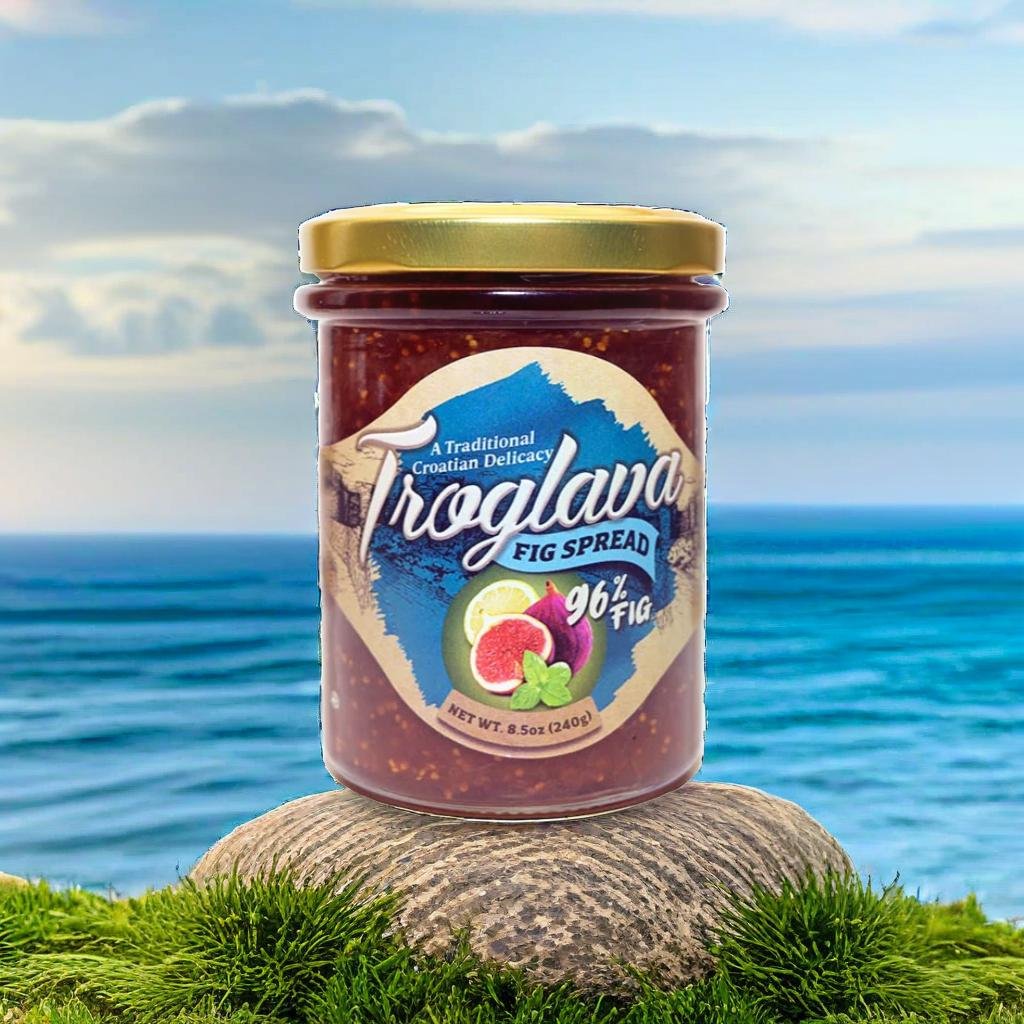 Derived from a traditional recipe born in Croatia's Adriatic coast spanning generations, Troglava fig spread has stood the test of time through its use of high quality, simple ingredients.